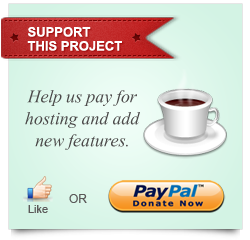 Help us pay for hosting and add new features, pay for salaries of our data entry team and developers, pay for office rental, electricity bills and more.
Kindly put in a note when you make a donation if you want us to feature your name in the supporters list below.
Thanks in advance
When enough subscribers and donation are reached in a month, we will turn off advertising for that period.
Our current supporters / Donators
Fed (Countless of hours)
Data entry team
Android developer team
Social Media Manager team